Merry Car-Safari
Inspired by a safari truck in the jungle, the truck comes with pattern and wildlife graphics all over the body for coloring. The door at the back allows 2-3 children to get inside the truck with nice windows and windshield.
Let's meet all the wildlife animals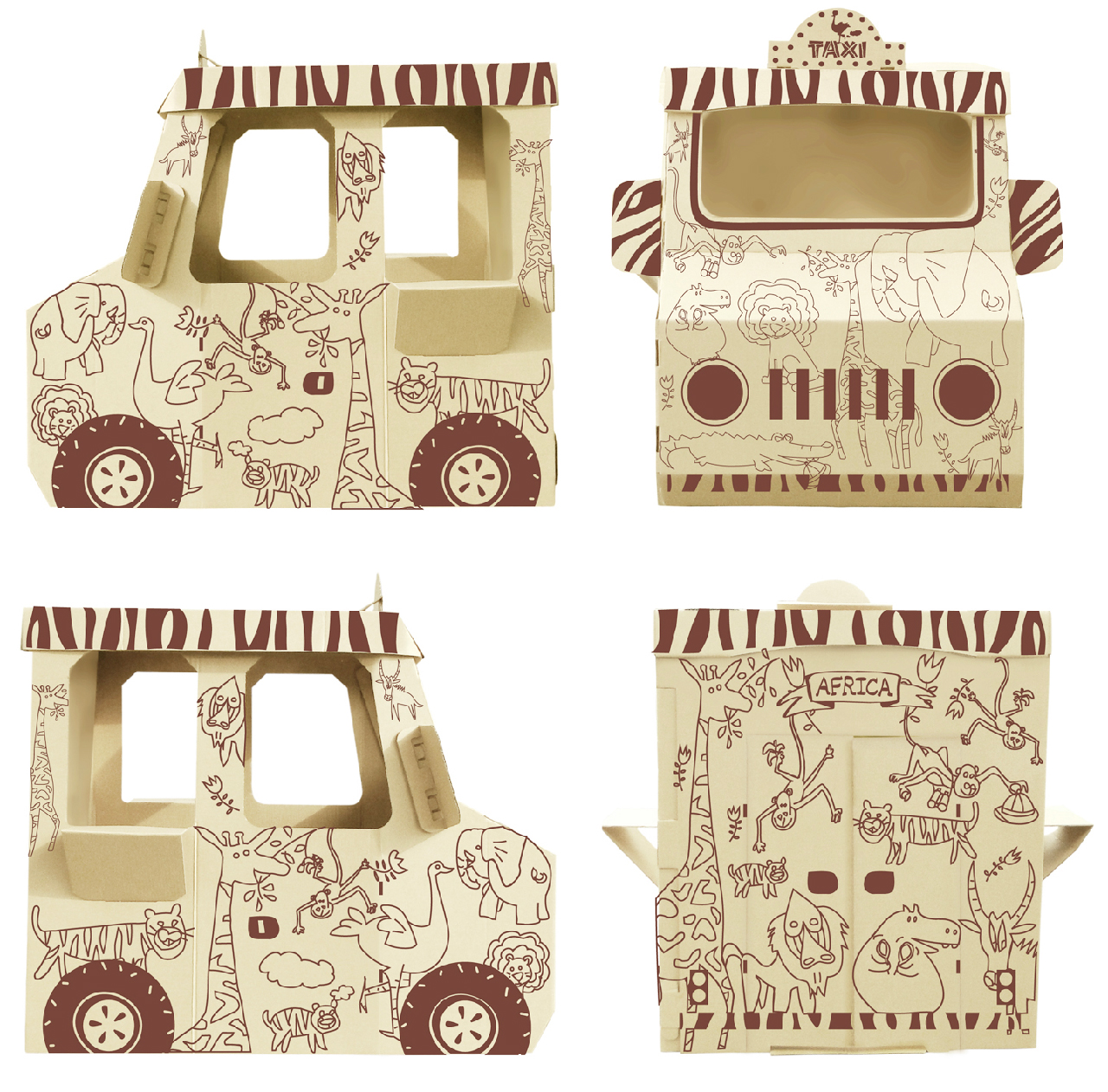 Let's look at the assemble instruction!